This is the standard type for foreigners living in Japan. You can pick the best days for you, so even those who are busy with work or housework can arrange a learning schedule that suits them. You can improve your Japanese at your own pace.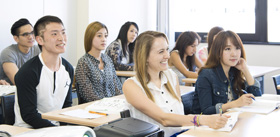 Admission Fee
33,000 yen
Tuition Fee

5days/week

55,000 yen

4days/week

44,000 yen

3days/week

33,000 yen

2days/week

22,000 yen
You can learn practical daily conversation Japanese or business conversation Japanese in a small group. The group should be between three to five people and the lessons are adjusted to the level of the group. You can learn whatever you desire to learn very intensively in a short time. For corporations we are also prepared to create small-group classes as corporate seminars in the Japanese language. Contact us for more information. We will tailor our curriculum to meet the needs and desires of each group.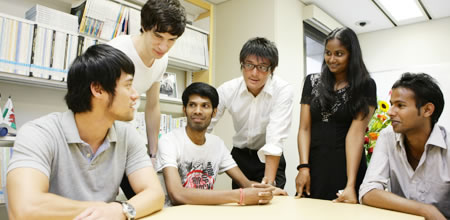 Admission Fee
33,000 yen
Tuition Fee

3days/week

44,000 yen

2days/week

33,000 yen
Each learner can freely design what he or she wants to learn. The content of lessons, length of lessons and textbooks are all adjusted to the needs of each student. A counseling session is conducted before setting up a curriculum.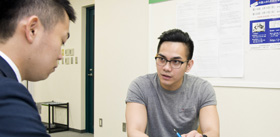 | | |
| --- | --- |
| Admission Fee | 21,000 yen |
| Tuition Fee | 90 minutes one frame 8,250 yen |
Eight Features of Human Academy Japanese Language School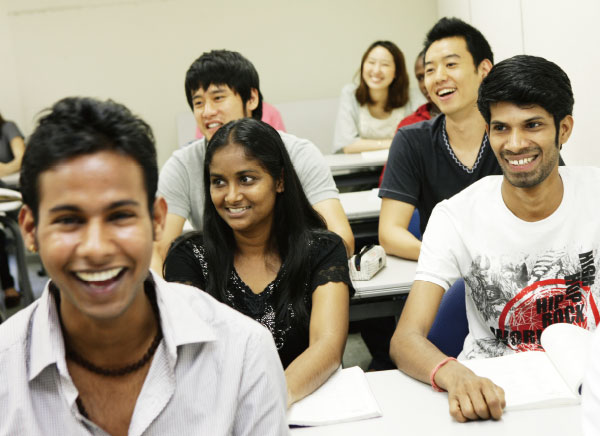 You can study with students who come from more than 35 different countries.
Lessons are divided into 16 to 18 different levels, so you can choose lessons that exactly match your level.
You can begin at any time. (Beginners may be asked to start in January, April, July or October.)
Our students who take Japanese Language Proficiency Test have a success rate of more than 70%, and more than 90% of our students proceed to higher educational institutions as a result of our excellent guidance for the Examination for Japanese University (EJU).
We hold a conversation practice session and a networking event with local Japanese people once a month.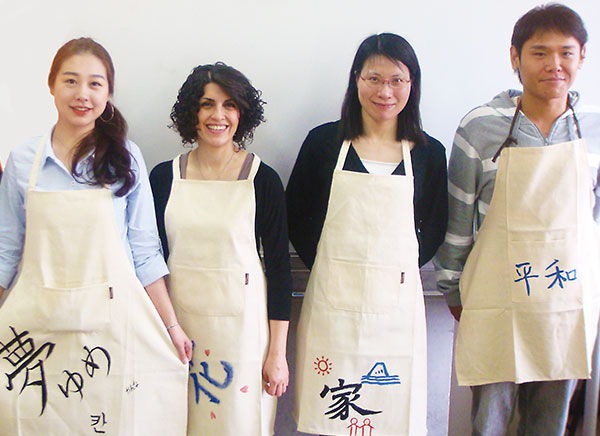 In order to meet students'differing needs, we provide a variety of elective courses and seminars such as JLPT Seminar, EJU Seminar, Business Japanese Course and Cultural Experience Lessons.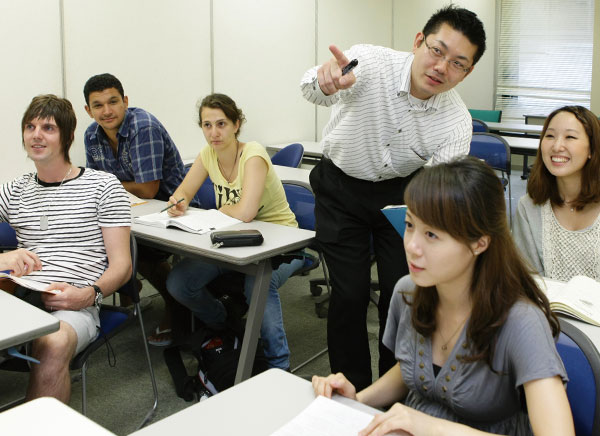 We ensure each student a comfortable, stress-free school life, providing personal counseling spoken in Chinese, Korean or English.
Our school is run by the"Human Group, which has a total enrollment of more than 10,000 students.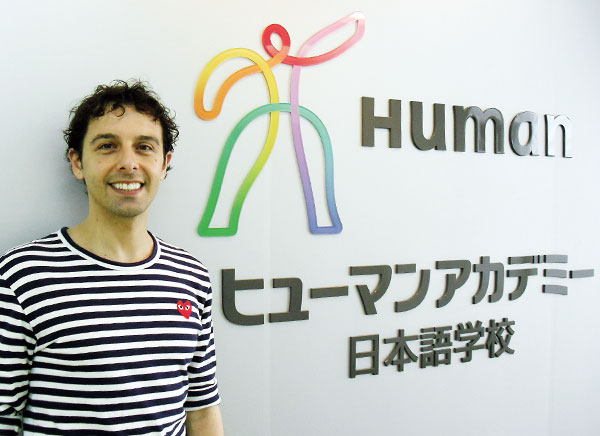 Feel the power of a group! You will make remarkable progress that is unattainable learning on your own. Try class lessons at HAJL!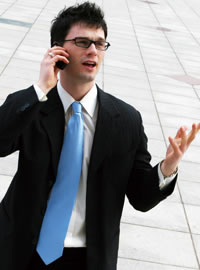 In recent years Japanese corporations are showing increasing interest in hiring talented foreign workers. Foreign companies, in order to expand their business activities in Japan, are also inclined to hire more foreign workers who have studied in Japan. HAJL emphasizes teaching useful, practical Japanese, which is very important in the real business world. This includes teaching proper business manners and general knowledge expected from Japanese companies, as well as specific topics such as how to prepare for a job interview and how to write a resume and a job entry form.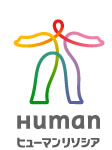 Human Resocia Co., Ltd., our affiliated company specializing in placement services, provides placement support to the students who have graduated or completed the courses at our various institutions in our "Human Group". Human Resocia offers total HR solutions. It does business with about 2,200 companies and always has numerous job opportunities.

This is a job search website run by another affiliated company called Human Global Talent Co., Ltd. It is the largest site that specializes in bilingual job opportunities. It helps talented and skilled foreign workers to find permanent or temporary jobs in Japanese companies.