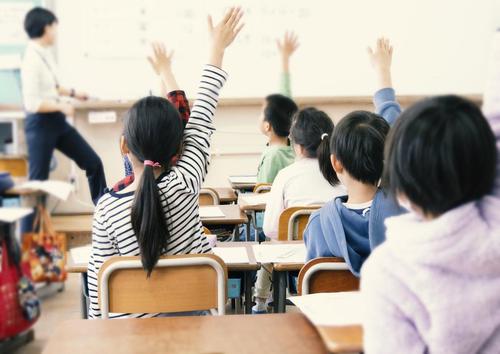 What are the characteristics of Japanese schools seen from overseas? Explain that there is a school unique to Japan!
12/ 4/2020
It is often the case that what was commonplace in Japan was not commonplace overseas. The same is true for schools. Not only are the education systems different in the first place, but there are also times when you feel a difference in unexpected parts.
Therefore, in this article, we will thoroughly explain the characteristics of Japanese schools that will surprise you when viewed from overseas! I would like to introduce four items that often make a difference. If you are interested in overseas school circumstances, please check it out.
School lunch
From a global perspective, Japanese lunch is said to be of very high quality. It is commonplace in Japan, but it is very rare for a school to provide a well-balanced and colorful meal that a registered dietitian thought.
In the first place, in Japan, school lunch is not just for satisfying hunger, but is regarded as a part of school education to learn the following purposes. For this reason, some schools offer lessons without being bound by the framework of "school lunch," such as using agricultural products grown by themselves.
Dietary manners
Healthy eating habits
Food culture in Japan and its regions
Health promotion through proper nutrition
Social and communal spirit
Spirit of respect for nature and environmental conservation
A heart that values work
Food production, distribution and consumption
However, looking at the school lunch situation overseas, there are countries where you can serve and eat by yourself even if you have lunch, or you can decide the menu for the day by yourself, and in that country's lunch you have your own Since I eat only what I like, my nutritional balance tends to be unbalanced.
Furthermore, in Western countries, most people eat in the cafeteria instead of in the classroom.
In addition, there are countries where there is no school lunch because the school ends in half a day, and even in countries where there is a one-day school, there are countries where lunch is eaten once at home.
Automatic promotion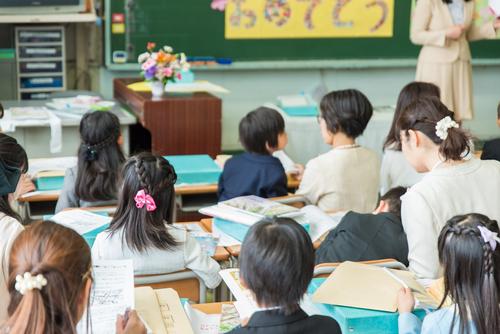 In Japan, it is unlikely that you will fail during compulsory education. No matter how few days you attend, no matter how bad your grades are, you will be automatically promoted. This system is accepted as a matter of course in Japan, but it seems to be shocking to the people of many Western countries.
Poor grades mean that you don't understand what you learned in that grade. Even if you go up to the next grade without understanding it, you cannot understand what you are studying. In Western countries, it is not possible to automatically advance from the lower grades. If your grades are poor, you may repeat a year.
[If you read the article, may you know the meaning of this KARUTA? ]
On the contrary, it can be said that there is a skipping system only overseas. The feature is that the idea of "getting an education that suits each child" is pervasive. It can be said that Japan values "Japanese" side by side, while overseas values "individual".
textbook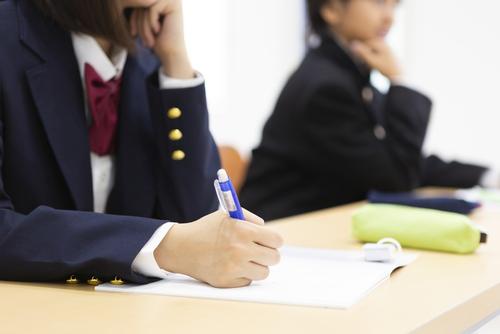 After the entrance ceremony, many people have had a hard time getting a lot of textbooks and taking them home. It's an experience that everyone has had to pack the textbooks for the subjects in the timetable the next day. However, this is also very rare in the world.
In the United States, it is common for students to have no textbooks in the lower grades, and students provide guidance tailored to each level, such as reading prints and books prepared by the teacher. In other words, not everyone is doing the same thing in the same classroom.
In the upper grades, textbooks are used in some cases, but they are used in the form of "rental" from the school. It's a rental, so you can't take it home or write on it. In the United States and Australia, textbooks are books that are used only during class.
clean up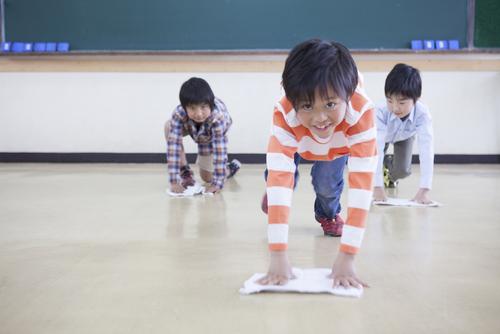 There is always "in Japan"clean upIt's time, but it doesn't exist overseas. Cleaners are hired, and it is common for children to clean up after leaving school. It seems that the appearance of children cleaning their own classrooms, corridors, and toilets, which is a common sight in Japan, is very shocking for foreigners.
This is a manifestation of the attitude of Japanese schools that cleaning is done as part of school education as well as school lunch. By cleaning ourselves, our goal is to create an awareness of using things carefully and to try to keep public places clean. At overseas schools where there are cleaners, there are many students who take it for granted that they will not pick up food waste, even if it falls down, saying, "There are people who will clean it."
[Do you care about Japan? Would you like to learn Japanese together? ]
The "cleaning time" that Japan has adopted is now a hot topic among overseas educators, and some schools have actually introduced cleaning time. However, in foreign countries where the independence of children is valued, forcing cleaning is sometimes referred to as child abuse. In contrast to Japanese education, where it is natural to do what the teacher said, the fact is that there is a great deal of pros and cons to "cleaning time" overseas, where education that can be said to be no to power is valued. is.
Summary
I didn't have any doubts when I attended a Japanese school, but I think there are many people who were made to think again by knowing the perspective from overseas that I introduced this time. From a global perspective, Japanese school education is said to be substantial. However, it is also true that other countries are superior. It would be great if we could accept each other's merits and create a better education system.
In addition to the points introduced this time, there are differences between overseas and Japanese schools. Please check it out for yourself and find out the goodness of each.
This article is a partial re-edit of the article published in Nihongo Biyori by KARUTA.
Unauthorized reproduction or use of the contents, text, images, illustrations, etc. of this site is strictly prohibited.
This site is translated by machine translation. Therefore, the contents is not always accurate. Please note that the contents after translation may not be the same as the original Japanese page.
LET'S PLAY
KARUTA!
Do you know the meaning of this...
INTERESTED
IN JAPAN?
WHY DON'T YOU
LEARN JAPANESE WITH US?
START LEARNING
JAPANESE
WITH HUMAN ACADEMY!
ONE OF
THE MOST POPULAR
JAPANESE
LANGUAGE SCHOOLS
JAPANESE
LANGUAGE SCHOOL
OFFERING EXCELLENT
DETAILED LESSONS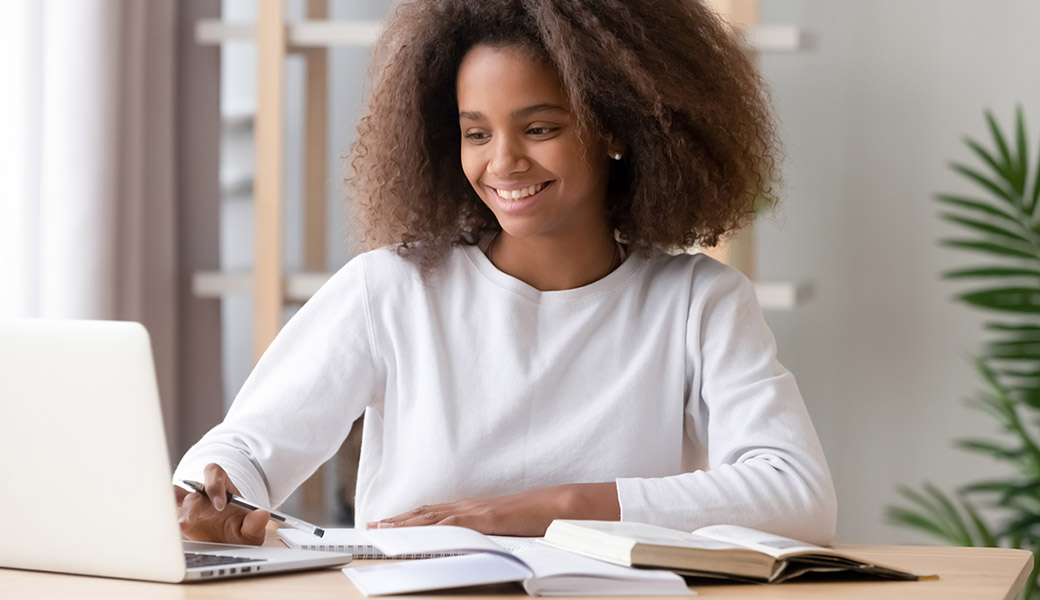 ONLINE SCHOOL
Learn with your classmates from all over the world
Variety of Courses for All Needs
FREE Trial Lesson available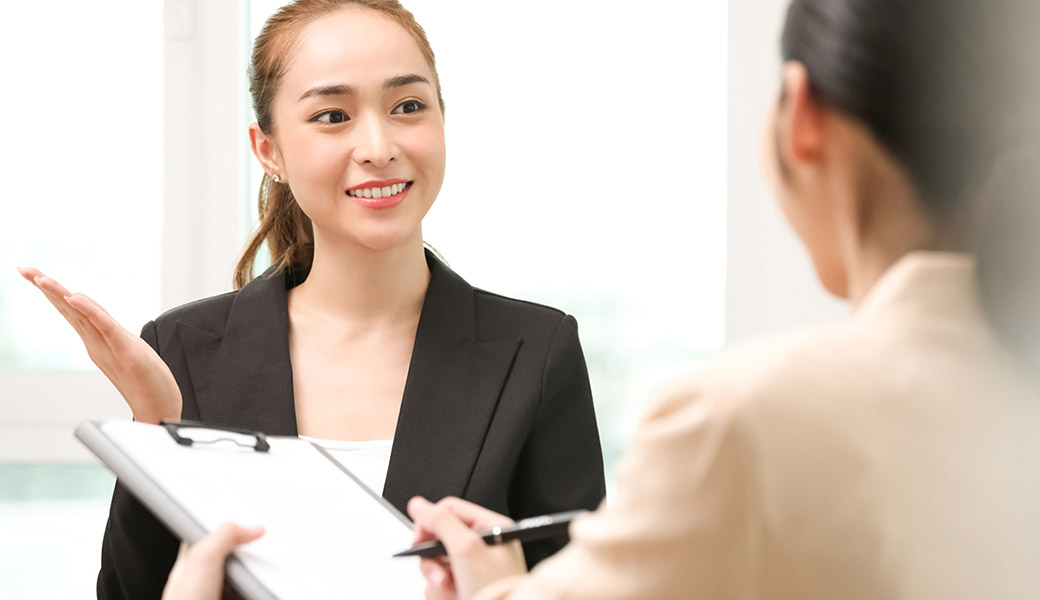 TOKYO, OSAKA
Offer the Best Curriculum for You
Make New Japanese Learning Friends
Many Opportunities to Practice Japanese
MAKE FURTHER
STEPS
WITH HUMAN ACADEMY!
ONE OF
THE MOST POPULAR
JAPANESE
LANGUAGE SCHOOLS
JAPANESE
LANGUAGE SCHOOL
PRODUCING MANY
JLPT N1 CERTIFIED
STUDENTS!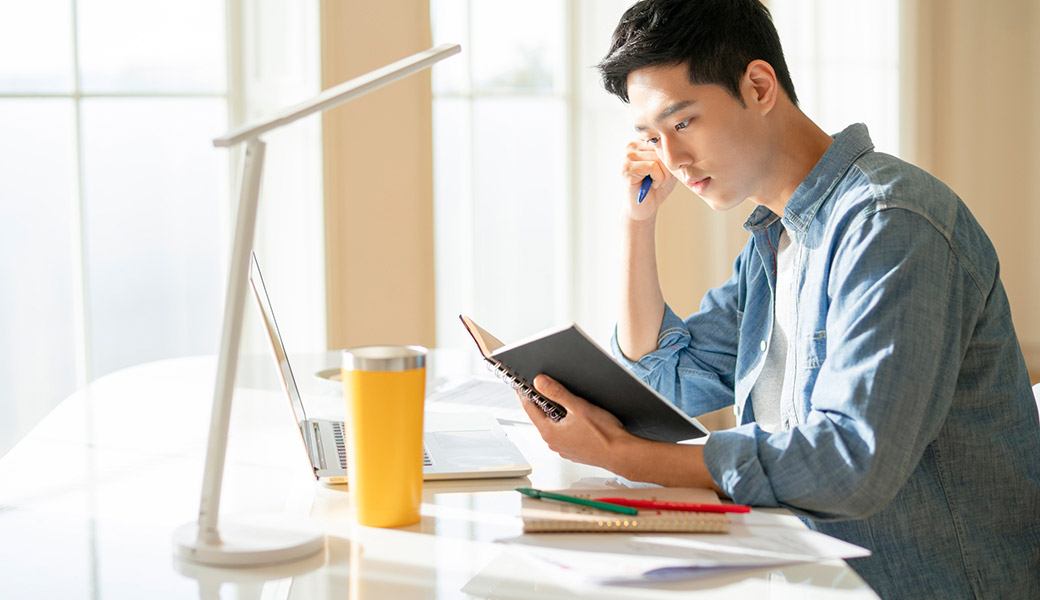 ONLINE SCHOOL
Learn with your classmates from all over the world
Variety of Courses for All Needs
FREE Trial Lesson available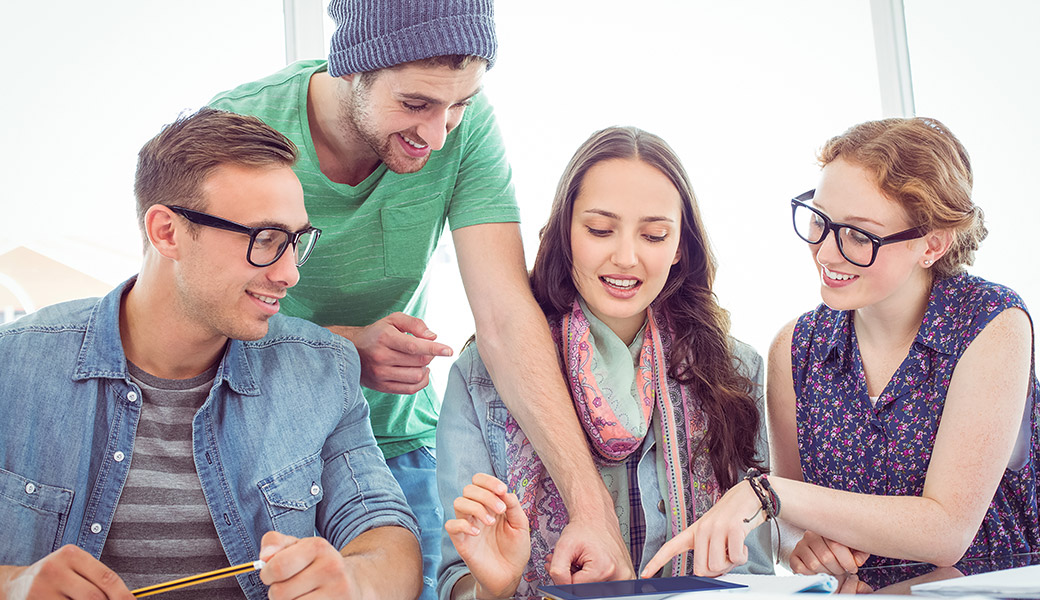 TOKYO, OSAKA
Support Your Higher Goal of Japanese Learning
Perfect Environment for Japanese Learners
Learn with Your New Japanese Study Mates